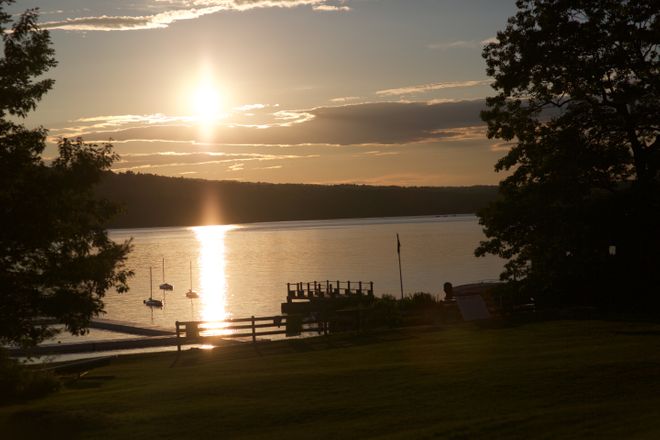 You're Invited
September 3rd, 2022
Kamp Kohut
151 Kohut Rd
Oxford ME, 04270
Get Directions
Our Story
How We Met
Throw back to 2013, when we were both tiny little sophomores playing soccer for the University of Rochester. It was early in the season and we both happened to have the weekend off so decided to venture to a good ol' party at The Deuce. Little did we know that a typical soccer party would turn in to us talking for hours on a couch about whether or not Yamaha made a snowboard. From that moment forward, I just knew I had to do whatever I could to get Marshal's attention. So I started taking my time in the locker room just to make sure that Marshal and I would be leaving practice at the same time and we could walk to dinner together. I even made sure to always be studying in The Pitt, so whenever he got food he'd see me. Eventually he caught on and gave me his phone number, and even started to invite me to have dinner with him and the guys (big step). But I wanted more, so I turned on my slickest moves and asked him to tutor me in the only class that I was actually passing at the time. Thankfully he took the bait! We would meet a few times a week after practice and would fly through my math homework, just in time for him would walk me back to my dorm. We started hanging out more and more, until one day he FINALLY asked me out! From then on it was intermingling on the team bus, random Saturday morning fishing trips, and spending whatever free time we had learning more about each other. It was not too long after (3months to be exact), that I knew he was the one, and drunkinly told him so. And from the mere fact that I didn't scare him away by telling him I knew I wanted to marry him or that I loved the way that he smelled, just proved to me that he felt the same way.....even if it took him a few more months (or 8 years) to admit.
The Proposal
August 25, 2020
Denali National Park, AK

This was the trip we had always dreamed of. We had spent many a years talking about how one day we would get to Alaska, and we finally made it happen! But then COVID hit and we went back and forth on if we would even be able to make it happen. After many conversations we decided it was a once in a life time opportunity that we just couldn't pass up (and I didn't even know all that was to come). Fast forward to a few days in to the trip, and we made our way up to Denali National Park. Without much convincing needed, Marshal agreed to go on a hike with me (should have been suspicious at this point). We loaded up a back pack with a six pack of beer and headed on our way. As we climbed that mountain, we quickly realized that we may have bit off a little more than we could handle. 4 miles later at a very steep incline, we finally reached the top! And boy oh boy was it worth it. After a quick breather and celebratory beer, Marshal suggested we find a good spot to take a picture to commemorate our efforts. We were walking around the top of the mountain, when Marshal flagged me down and said he found a good spot to set up the Go-Pro. The next thing I know, Marshal's down on one knee with a glistening box in hand. Before he could even say anything, I burst in tears and fell to the ground. As I was balling my eyes out, he popped the question, and all I could do was laugh/cry, raise my arms up high and yell "FUCKING FINALLY!!!". After about 3 minutes of me hysterically crying, Marshal then asked me, "Well can I have an answer?". And with every bit of love and confidence in my body I proudly said "YES". We both had grins from ear to ear, but quickly realized we had no idea how to act or even process what had just happened; so what did we do? We spent the next 30 minutes exploring the mountain top and chasing a marmot. When we finally calmed down, we made our way down the mountain at lightening speed, as a newly engaged couple.