Another beautiful photo location through the orchard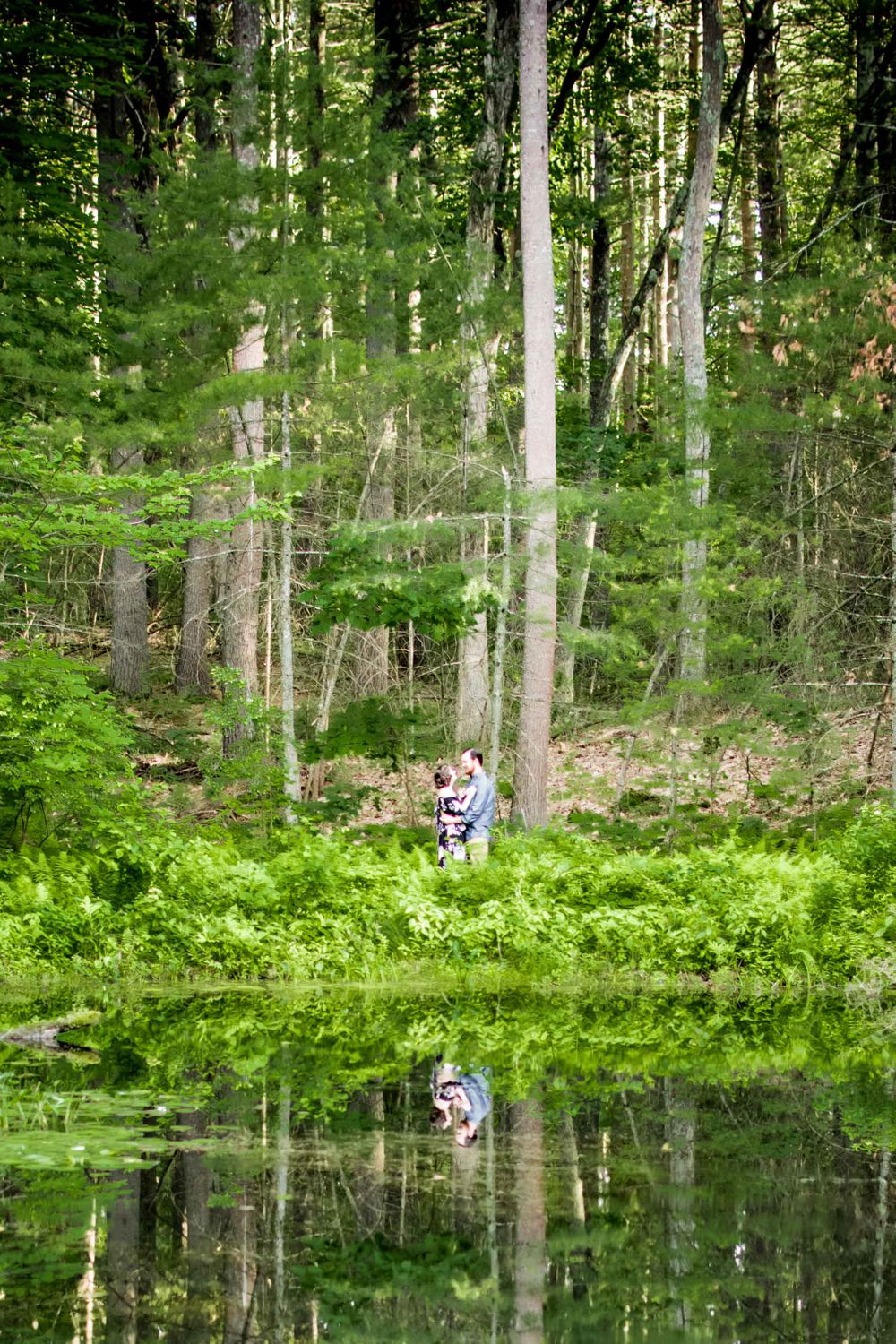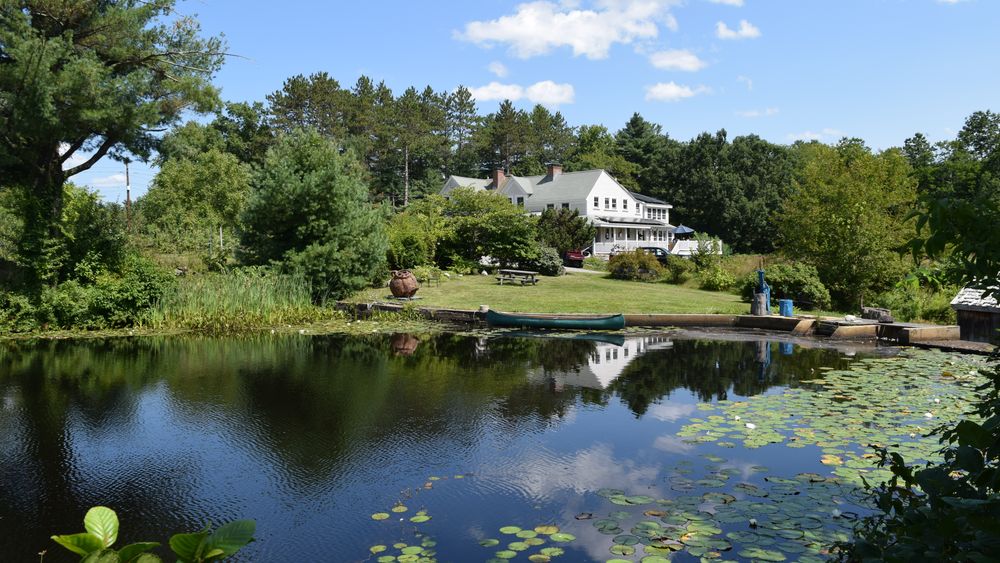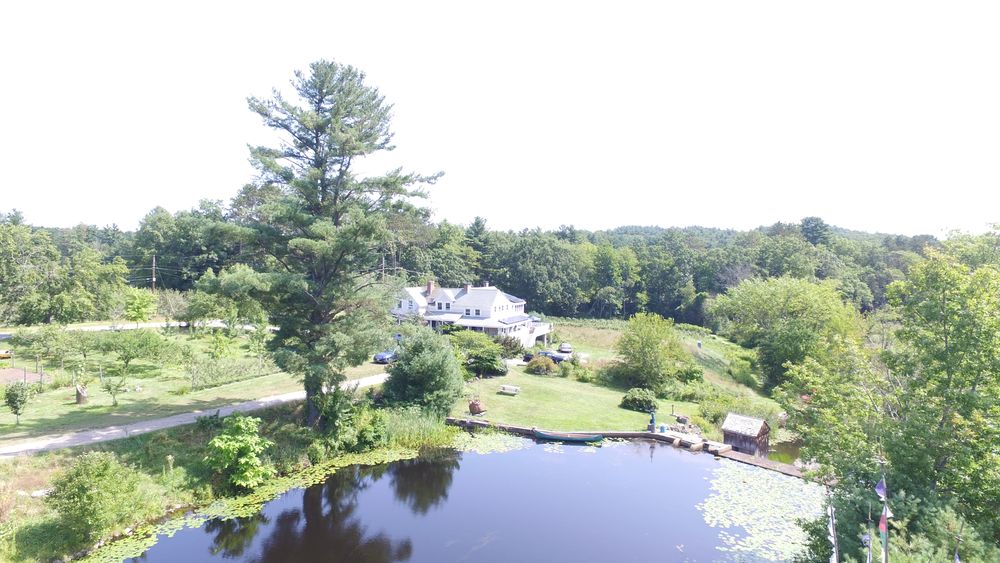 Alternate view of intimate reception site
Trees line this area creating privacy for this unique lakeside reception site
Small canoe provides authentic charm
Altnernate view of lake with canoe
Aerial view of winding reflecting pond
Main drive provides accessibility throughout the property
The winding pond helps create an element of serenity for an intimate gathering
Miniature sculptures found lining the pond
Winding reflecting pond provides simple elegance
Crystal clear water make for this reflective pond truly mesmerizing
Rows of pins and coniferous trees line the pond for an intimate setting
Reflecting pond beneath the clear blue sky
Alternate ceremony site for intimate gathering
Stone archway provides an alternate backdrop for intimate ceremony
Custom made, blue and silver bell
Apple orchard in full bloom
Rows of apple trees allow for an intimate photo setting
Walk through apple trees and flowers for a romantic moment on your big day
Well manicured rows provide a simple elegance for this countryside venue
Orchard's greenhouse growing seasonal plants and herbs
Neatly lined rows of produce provide a subtle breath of fresh air
A quiet place to sit before the big day
Antique farming artifacts create a unique rustic charm
Artistic sculptures provide a modern twist for an elegant occasion
Unique sculpture hidden along the pond's lush wood-line
Secluded path along the pond
Small lane for a quiet walk leading up to your big day
An example of some of the beautiful photo locations
Another beautiful photo location through the orchard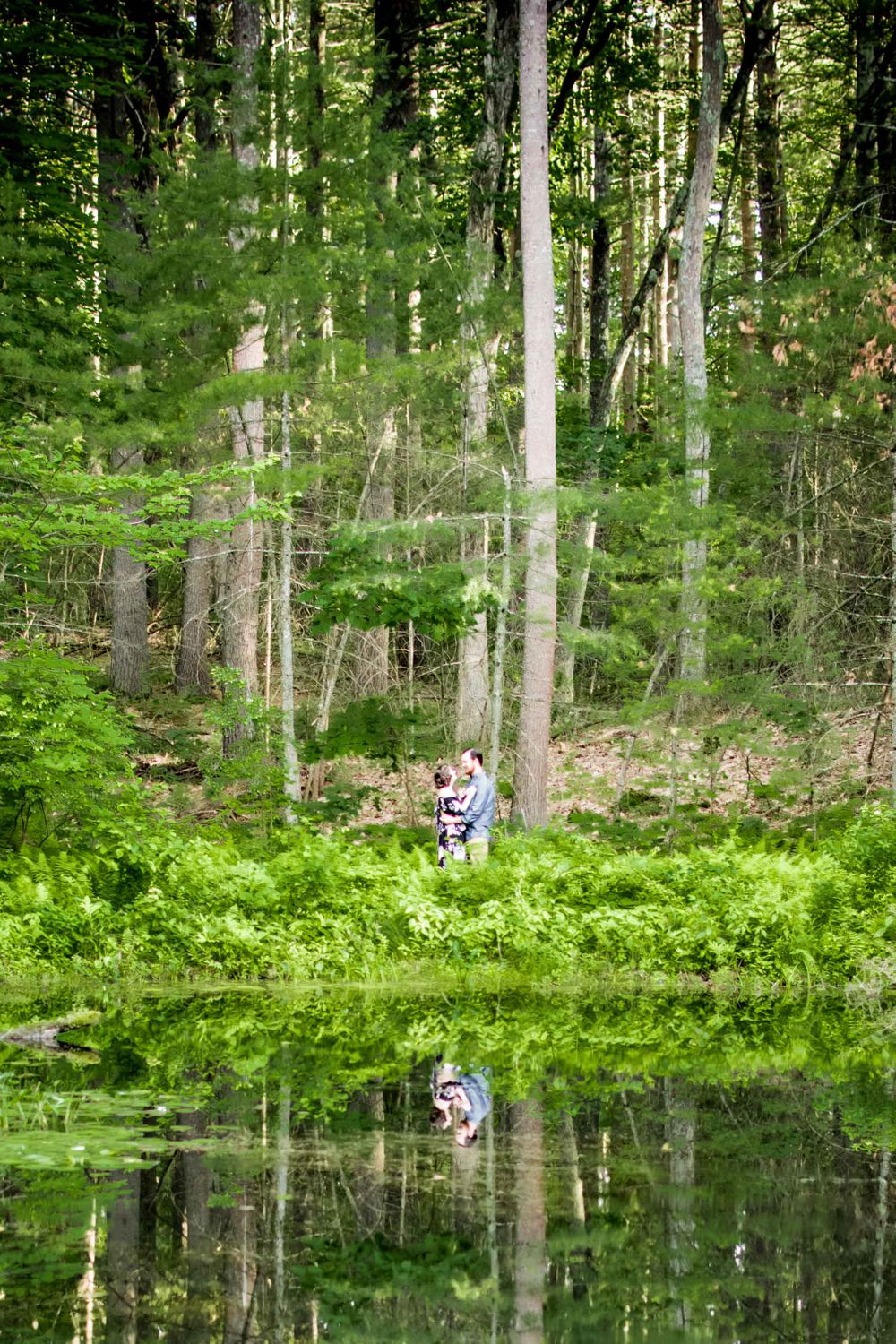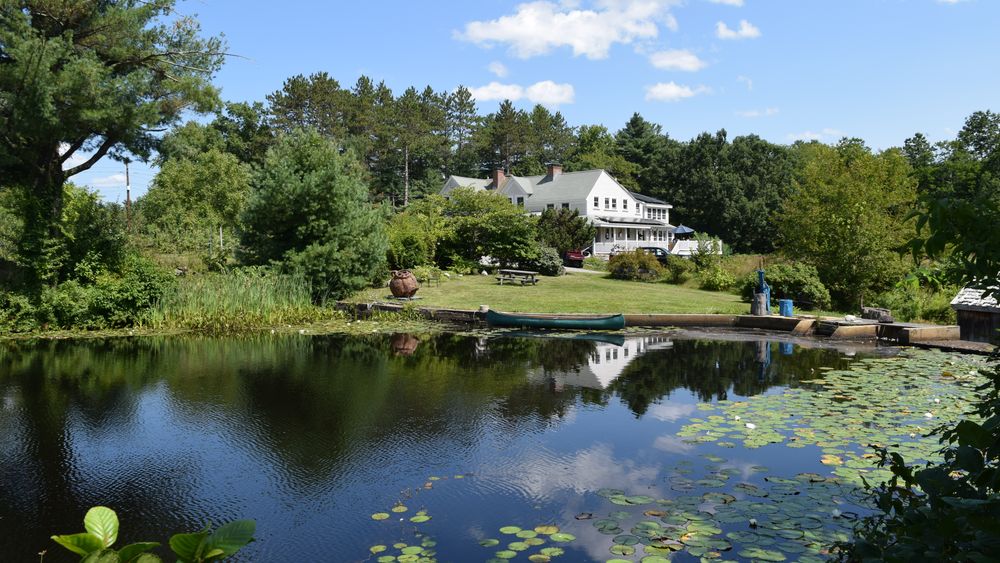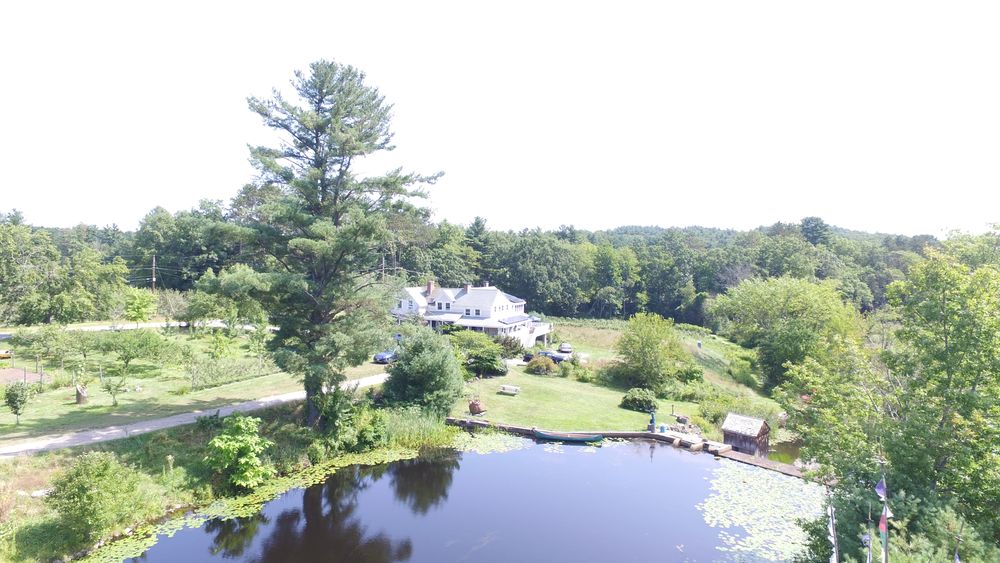 Alternate view of intimate reception site
Trees line this area creating privacy for this unique lakeside reception site
Small canoe provides authentic charm
Altnernate view of lake with canoe
Aerial view of winding reflecting pond
Main drive provides accessibility throughout the property
The winding pond helps create an element of serenity for an intimate gathering
Miniature sculptures found lining the pond
Winding reflecting pond provides simple elegance
Crystal clear water make for this reflective pond truly mesmerizing
Rows of pins and coniferous trees line the pond for an intimate setting
Reflecting pond beneath the clear blue sky
Alternate ceremony site for intimate gathering
Stone archway provides an alternate backdrop for intimate ceremony
Custom made, blue and silver bell
Apple orchard in full bloom
Rows of apple trees allow for an intimate photo setting
Walk through apple trees and flowers for a romantic moment on your big day
Well manicured rows provide a simple elegance for this countryside venue
Orchard's greenhouse growing seasonal plants and herbs
Neatly lined rows of produce provide a subtle breath of fresh air
A quiet place to sit before the big day
Antique farming artifacts create a unique rustic charm
Artistic sculptures provide a modern twist for an elegant occasion
Unique sculpture hidden along the pond's lush wood-line
Secluded path along the pond
Small lane for a quiet walk leading up to your big day
An example of some of the beautiful photo locations
Another beautiful photo location through the orchard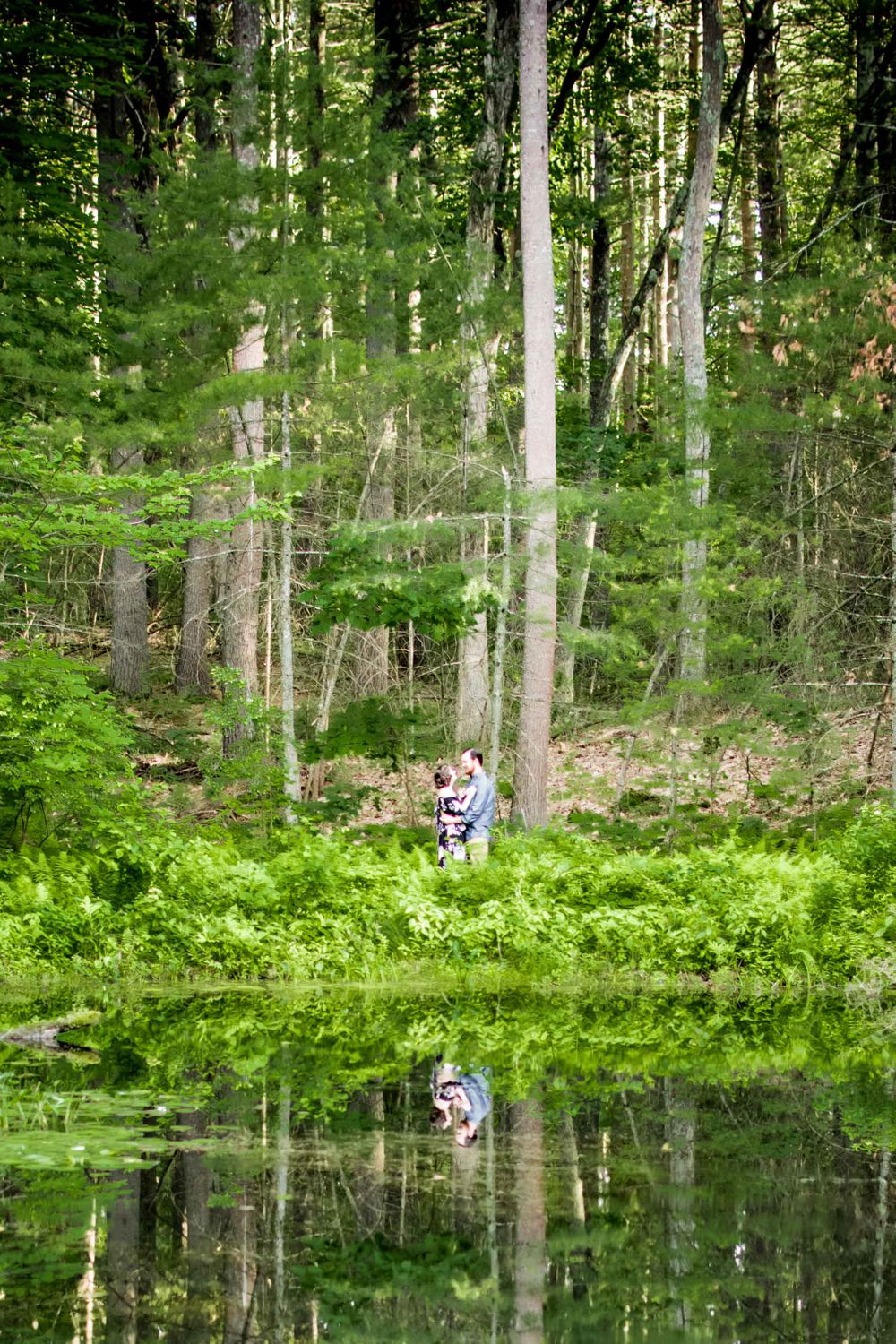 The Setting
There is a magical aura at Old Frog Pond Farm & Studio. It radiates from the majestic pond and beautiful sculptures that adorn it. The pond is embellished with vibrant green water lilies and overlooks many of the farm's most important landmarks. The circular stoned area is the place where soulmates meet. From it, you have scenic views of the pond, captivating sculptures, and naturally wooded areas.

Many enchanting walkways are present throughout the farm, lined with angelic wildflowers and mesmerizing sculptures of all shapes and sizes. Follow the curvature of the pond to find it lined with the most interesting mini sculptures. Next, you'll find a walkway leading to the impressive blue and silver bell that is truly wondrous. End your journey by ringing the bell, allowing the calming sounds and deep vibrations that resonate to remind you what a magical place this farm is and is for your special day.

Come celebrate your special day at Old Frog Pong Farm among the magical and truly one-of-a-kind surroundings.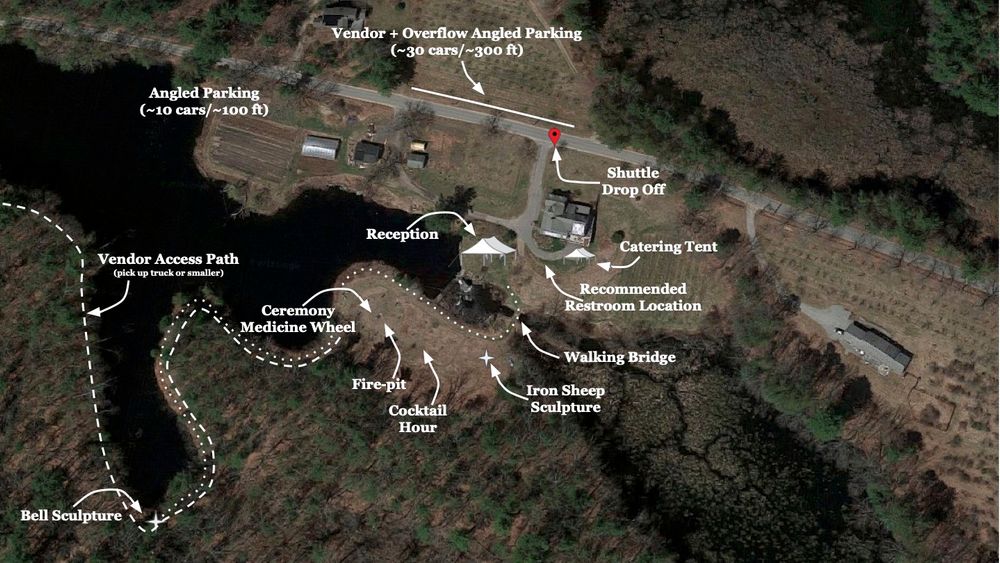 Venue Rental Policies
Decorations:

Must be 100% cleaned and removed prior to departure. Includes small confetti, tape or other decorations used.

Fireworks:

Not permitted due to MA state law.

Trash and Recycling:

Couples and vendors must consolidate trash and recycling and place in designated area.

Venue Access:

Sculpture walk and lower pond area south of bridge is limited to daylight hours.

Pets:

Pets not authorized. Exceptions available for service animals.

Open Flames:

No open flames.

Smoking:

Smoking not authorized.