Photo Credit: Brynn Gross Photography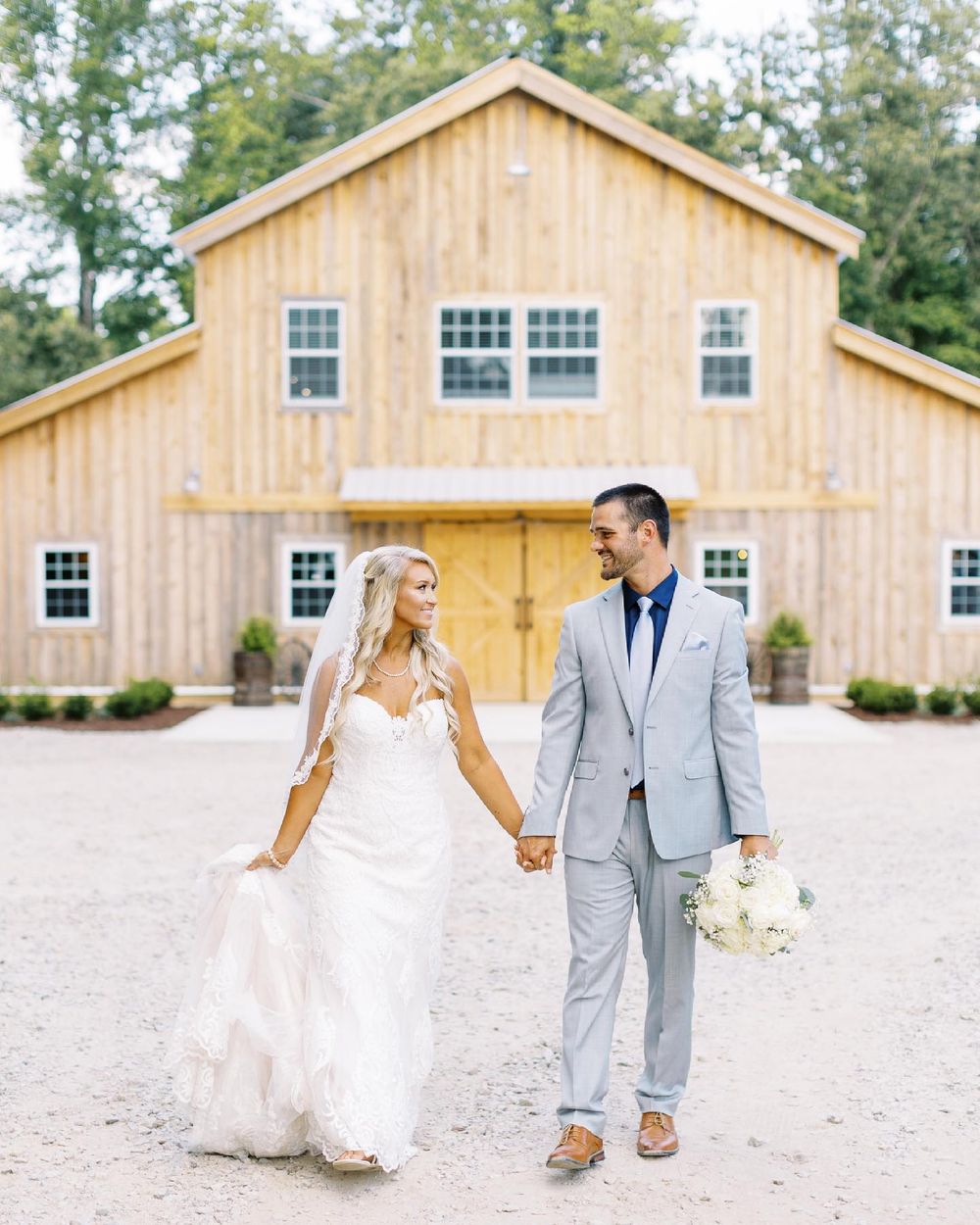 Photo credit: K Star Photography, Planner: Alyson Jean Events, Florist: Teacup Floral
Photo Credit: Sarah Hinckley Photography
Photo Credit: Sarah Hinckley Photography
Photo Credit: Brynn Gross Photography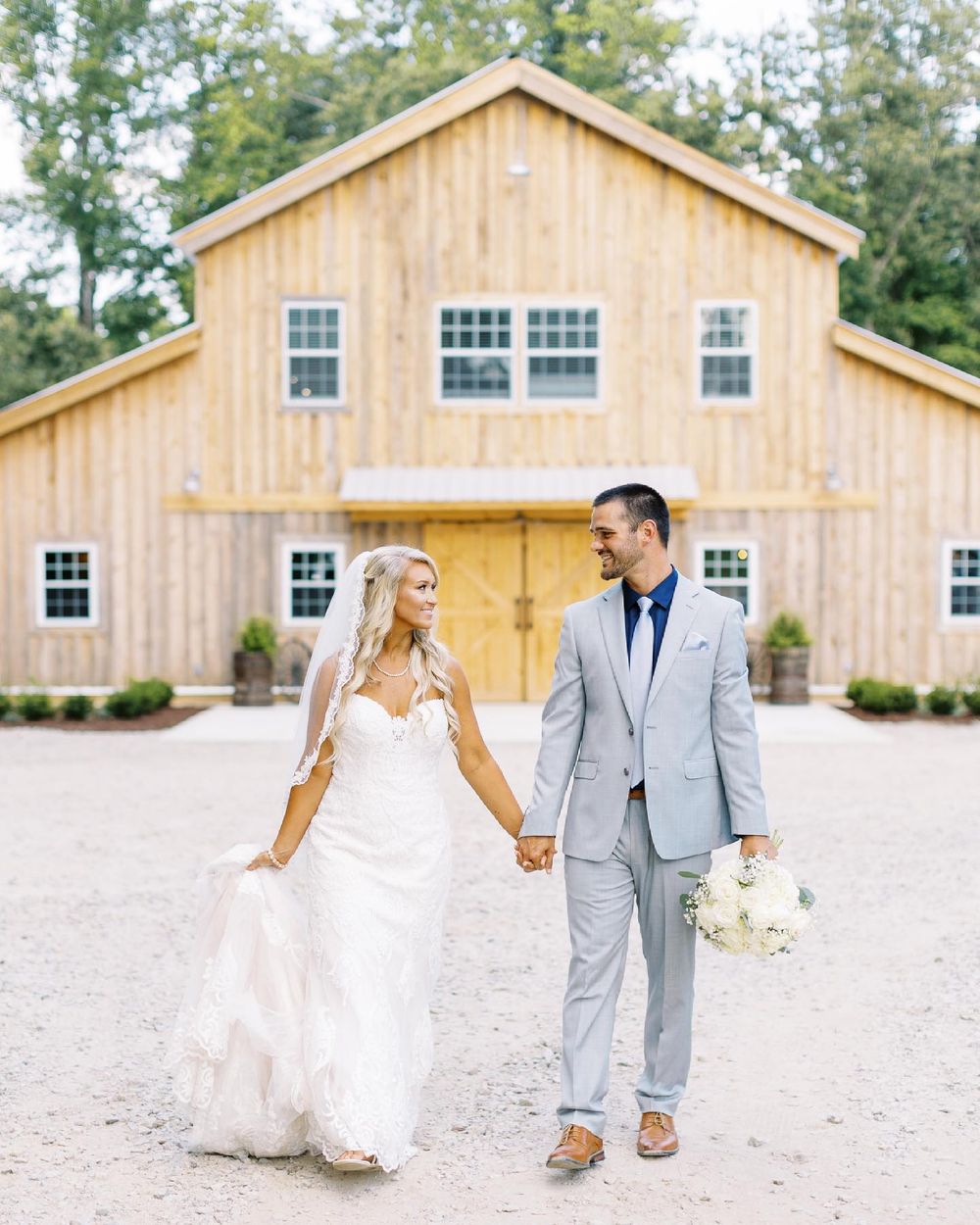 Photo credit: K Star Photography, Planner: Alyson Jean Events, Florist: Teacup Floral
Photo Credit: Sarah Hinckley Photography
Photo Credit: Sarah Hinckley Photography
Photo Credit: Brynn Gross Photography
The Setting
**BOOK BEFORE OTOBER 31, 2021 TO GET GRAND OPENING PRICING**
Twin Oaks Barn at Umstead Ranch is ​an industrial rustic wedding venue ​located in​ Garner, NC. This venue is located in Johnston County, just 20 minutes from downtown Raleigh. Twin Oaks Barn is situated on a 70-acre working farm, where you will find hay fields, beef cattle, miniature horses and a couple of pygmy goats. Construction on the Barn began in early 2020 and was completed in May 2021. The majority of the wood in the barn came from pine and oak trees on the farm, cut and milled right on the property. When you enter the front doors, the space opens to a vaulted ceiling with exposed roof trusses and huge black metal chandeliers.
Venue Rental Policies
Wedding Coordinator:

Professional wedding coordinator required.

Outside Vendors:

Considered Upon Request (restrictions or fees may apply) -

All vendors must be approved and have proper licensing and insurance. Vendor recommendations are available.

Outside Alcohol:

Allowed -

All alcohol served on the premises must be served by a licensed bartender.